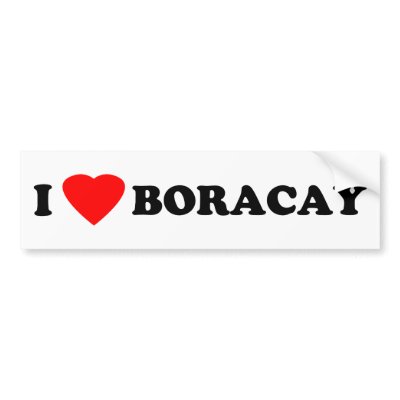 No, I did not elope and spend my honeymoon in the Philippines without telling anyone (you can breath a sigh of relief now, Mom). But somehow we managed to reap the benefits of the honeymooners I guess we looked like.
I had reserved us dirt cheap accomodation online (I cannot STRESS how dirt cheap it was), just for our arrival on the island. I knew once we got there, it'd be easier to suss out where we wanted to be and what the going rates were. Upon arrival though, there wasn't a chance in hell I was laying my head where we were booked in. It wasn't
that
horrific, I mean through my travels, I have done
way worse
! But for our first vacation together with Garry and I, arriving in Paradise, it just wasnt how I had pictured it. After a quick stroll on the beach we checked a few places out and found our first place to call home, Pito Huts.
Pito Huts
Pito Huts was decently priced, right on the beach and it looked the part of Paradise. We had a nice big hut, made of dark wood with everything inside outfitted in white (sheets, curtains, towels, lanterns). It was perfect. We were also directly on the beach strip where all the bars and restaurants were, so it was pretty convenient.
After a few days in Pito Huts we went in search of a place with a bit more space for us to chill in. This was when the weather started changing and we needed somewhere to take cover and possibly spend some rainy afternoons. Enter the Boracay Cottages. We had to reserve a cottage a few days ahead of time cause I guess they were a hot spot, and on the day of our reservation there was a problem. The one we booked had other occupants so, and here is where our luck began. We were upgraded to their honeymoon suite, free of charge. Now the honeymoon suites here were not really comparable to our western standards BUT for us, it was great. Two huge double beds (which a girlfriend DID point out it was odd to have 2 beds in a honeymoon suite), private shower room, separate bathroom, lots of space and of course, the
piece de
resistance,
flourescent blue lights. Hahaha, the blue lights were a really nice touch, especially because they lit up the tacky blue palm tree mural on the wall nicely. We weren't complaining though. We had a huge balcony, fridge, coffee and tea, it suited it's purpose beautifully. After the first night in the homeymoon suite, the nice guy at the front desk said they didn't want to inconvenience us with switching rooms so we might as well just stay in the honeymoon suite. Um, okay, if we have to.
Next stop, the ASTORIA BORACAY. We stumbled across this place on one of our evening strolls, way at the end of the main drag. It was a small boutique style hotel, with less than 35 rooms and a beautiful property. There were staff milling about everywhere and bending over backwards to smile or help us out. We just wandered around to take a peak and then decided we HAD to stay there at least for a night on our anniversary. We spoke to an adorabley young and fresh kid with blue braces and really bad skin at the front desk. Again, he was bending over backwards, killing us with kindness. So back we came a few days later.
Astoria Boracay
When we checked in for our one night at the Astoria, Mike our front desk little friend was pleased to say their basic rooms (what we had reserved) were actually booked. So he took the liberty to upgrade us to a
luxury suite
. Um, okay! Things just kept getting better. The luxury suite was fantastic. The decor was bright and beautiful and it was fully stocked with anything we may need. We had a small kitchenette, enough space for a whole family, tropical welcome drinks served to us on arrival and the best part, we each got a complimentary pair of white flip flops. When you are a flip flop queen like me, this is a just like the cherry on top! Our suite opened up right onto the pool deck and we made ourselves very comfortable.
Welcome drinks
Basically within minutes of settling in I had made a decision that one night was definitely not going to cut it here. I called our sweet friend Mike and inquired on availability of the room for the next night. Ok, it was booked but he said he could squeeze us into a regular room no problem. Slight disappointment but honestly this place was so great that even the 'regular' rooms were heavenly. So we booked in.
Luxury Suite upgrade.
After about 24 hours of lapping up the luxury of the Boracay Astoria, we got a phonecall saying our next room was ready for us to move into. All packed up, I told Garry to wait and I ran to the front desk just to switch keys and get a new room number. Drum roll pleassssssssssssssse!
Didn't Mike have just the coyest little smile as I approached the front desk and when he saw me he lit up and proceeded to lead me up to the 3rd floor (all the while apologizing for making me climb up 3 whole flights of stairs, haha). He explained to me since it was my anniversary (I ever so conveniently slipped that into our conversation the day before while thanking him for the luxury room upgrade), he was upgrading us to the freaking Honeymoon Suite. And this was no Boracay Cottages ghetto honeymoon suite. This was the real deal. I almost peed my pants with excitement, honestly. Things like this really do bring me ridiculous joy and I was relishing in it! I ran down to tell Garry and within minutes there we were left to our own devices to spend the next 24 hours as honeymooners. Again.
The bed alone was almost bigger than our Korean apartment.
Amazing balcony, great view.
Without going into too much boring details, just check out the pictures. It was such a great hotel and the service was amazing. The best part was this kid Mike. He didn't know us from Harry, but he went totally out of his way to make sure we had a great stay. I loved it. It made me think of my brother Tom, who excelled in the hospitality industry and really took pride in his work. You could tell this guy just enjoyed what he was doing, and he was doing it for no other reason. I can't recommend this place enough. To anyone who is in the nieghbourhood of the Philippines, it is worth the trip to the Astoria. (I included a link at the bottom if anyone wants to check it out).
So that is the story of our accomodation in Boracay. If the day ever comes when Garry and I are off on our honeymoon, it'll be easy peasy, cause we've done it all before!
http://astoriaboracay.com/